Written by: Angela Ivana
Read Time: 9 Minutes
An article that explores how the "Future of Work" is shifting careers in beauty and how we can help beauty professionals partake in the modern day "Gold Rush" so they can rise above the poverty line in the beauty industry.
---
The Beauty Gold Rush
The beauty industry is experiencing explosive growth. Celebrities like Rihanna & Kylie Jenner have launched stellar beauty brands like Fenty Beauty and Kylie Cosmetics.
Beauty is also seeing a new wave on the technology front, which is being led by corporations like L'Oreal, Google, Youtube, and Coty.
L'Oreal acquired ModiFace, which enables beauty lovers to experience augmented reality in beauty. They've teamed up with WeChat to allow users to try on beauty products using AR. Google is also using this type of AR in advertising for the first time on Youtube.
Then there's NudeMeter, founded by Atima Lui, who participated in Coty's Digital Beauty Accelerator. NudeMeter is transforming beauty tech by developing AI technology free of racial bias. With their product, users can find perfect cosmetic shade matches for their skin color!
Even Amazon is on the come up in beauty! They recently entered the salon professional retail space, thereby challenge the long-standing brands like CosmoProf, Sally Beauty, and Salon Centric. They're just getting started!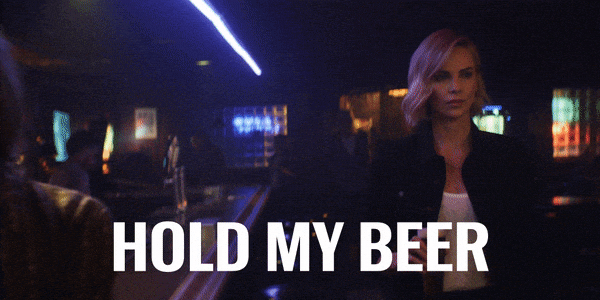 Amazon also just one-upped everyone in the beauty game when they recently joined forces with Lady Gaga for the launch of her beauty brand, Haus Laboratories!
Everyone's out in droves collecting their pans of gold.
So, why is it that beauty service providers are still some of the most impoverished class of working American's? Why are these professionals unable to achieve economic empowerment on a mass scale in such a Gold Mine like the Beauty Industry?
A Growing Demand to Use The Poorest Among Us?
Despite the growing number of DIY Youtube Beauty Tutorials from influencers and beauty professionals like Jaleesa Jaikaran, men and women still rely on beauty professionals for ego boosts and personal image needs!
The US Census Reports that the beauty professional service market is expected to grow twice as fast as any other profession over the next decade. Our selfie driven, tech-based, culture is still clearly obsessed with paying for beauty services as this is a $190B service market!
With the rise of internet advertising and streaming services like Netflix and Hulu, we now consume more entertainment and visuals daily than ever before. This means beauty professionals are getting hired (contracted) for these gigs too.
These professionals are clearly in demand! Yet, so many of them are poor. It's estimated that 90% of all barbers, cosmetologists, and other beauty professionals only earn $20,000 per year or less.
A recent New York Times article by By Meredith Kolodner and Sarah Butrymowicz disclosed that these low-wage earners are taking out over $21,000 worth of student loans, but then only earn $9/hour in beauty! Ouch!
Some people argue that these low wages are a result of tax evasion. But, I hardly buy that an entire industry of professionals is conspiring towards tax fraud.
Let's really think about it. 85% of beauty professionals are women (many of whom have children).
Side Note: Men are dominating in the beauty industry and own 65% of beauty businesses. Let's be honest; the only industry men don't dominate in is child care.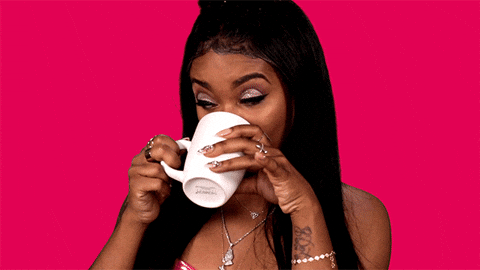 Clears throat, now back to our previous thought!
Would this professional group of women really try evading opportunities to buy homes, get loans for cars, and build credit by only claiming they only earn $20K per year? By the way, the IRS launches inquiries into beauty pros all the time. They aren't finding that these professionals buy homes and cars in cash, or are balling like crazy behind the scenes. Even in coastal areas and major cities, most beauty professionals know that the money struggle is far too REAL.
When Reality Sets In
So, what's the deal? Well for starters, during the gold rush, no one analyzed the market that deeply. Those with the strength, money to travel, and knowledge of where the gold was, went and mined the gold. As always, people with the most resources and knowledge can prosper greatly!
So, it appears that those who are winning in beauty are usually coming from outside industries with money, have caught the Youtube wave early, or they're already top earners in the beauty industry.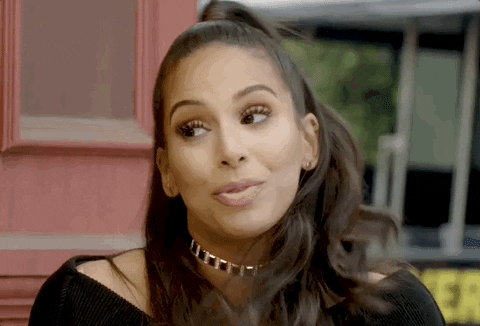 When I interviewed beauty startup founders for the CosmoSafe Beauty Vault Podcast, 7 of 8 of our show guests said they entered the beauty tech and product startup markets from other industries. The founder that was a licensed beauty professional, Adrienne Blanks of DID Nail Paint, holds a masters degree! Adrienne is also CosmoSafe's Chief Learning Officer.
In short, they all had access to some form of money, resources, or higher education to meet a need they saw in the beauty industry.
THE ANALYSIS
So, how can we help beauty industry professionals? To answer this correctly, I believe we need to look at three things:
The growth & anatomy of the beauty industry
The Introduction of the gig-economy in beauty
The slow growth & lack of progress with education and licensing in beauty.
When we're looking at bodily health, usually we map out the anatomy of the body to better understand it. Likewise, I believe that when a market is clearly mapped out, we can see how each player connects with and impacts the others. In the tech space, CB Insights consistently shares insightful industry charts as technology shifts and grows.
So, CosmoSafe decided to map out the beauty industry more clearly.
1. The Anatomy of the Beauty Industry
So here is the current beauty eco-system. Each sector can be broken down and divided into sub divisions.
2. Understanding The Beauty Gig-Economy
Beauty professionals are no longer merely going to school and then working in salons and spas. Uber-like beauty apps such as Priv, Beauty-lynk, and GlamSquad have entered the market. This created a demand for in-home and in office glam services.
We've all heard how Uber and the gig-economy is creating more jobs while simultaneously leaving people just a tad bit broker. New freelancers often forget to factor in expenses and are fooled by their "sticker price income."
However, the gig-economy can be lucrative in beauty if you know how to navigate the market.
With fewer beauty providers working in salons, and with retail spaces closing down, new concept beauty service businesses are all the rave.
Not only are startups like "Dry Bar" and "Blo" disrupting traditional salon models, but these new beauty business models are also challenging what it means to be a "cosmetologist."
Cosmetology was once and all-encompassing beauty profession. Today we see that beauty service providers are forgoing performing total makeovers. Instead, specialty providers often exclusively offer eye-lash, brow, makeup, skin-care, hair coloring, blow-drying, and hair cutting all separately. Many clients are even refusing to see the same hair stylist to cut and color their hair! I know I have one manicurist who's dope at natural nails and another I visit when I want long nails with designs! The dawn of the beauty specialist is upon us.
Included in the gig economy beauty picture are new concept salons and spas. Beauty salon co-working spaces like Salons by JC and Sola Salon Studios are allowing more beauty professionals to embrace smaller, more curated, entrepreneurial journeys. Larger salons are on the decline.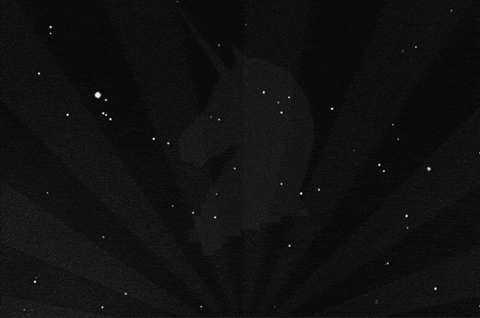 3. Fixing The Licensing System
So, now that you understand the market. Here's my solution to helping beauty professionals access some of the gold!
First, I believe the industry should avoid the extremism going on with occupational licensing.
Occupational licensing is seen as a barrier to accessing to jobs according to public policy studies from the Institute of Justice, Americans for Prosperity, The Obama Administration, and Opportunity Insights (formerly the Equality of Opportunity Project).
However, in my estimation, it's not the occupational licensing itself that's a barrier. It's the extremism and lack of balance within the beauty licensing systems created.
In the NYT article entitled, "A $21,000 Cosmetology School Debt, and a $9-an-Hour Job" they highlight the tragic data of how some states over-regulated and require upwards of 3,000 hours or more for beauty professionals to get licensed. This means an EMT can save lives with fewer hours of training. Over-regulation isn't the answer!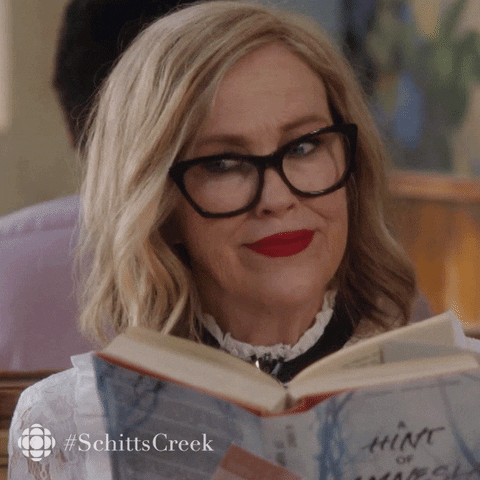 On the other hand, some states are rushing to pass extreme bills that will completely de-regulate the beauty industry and put client health and safety at risk. The Professional Beauty Association has this one right; deregulation is not the answer either.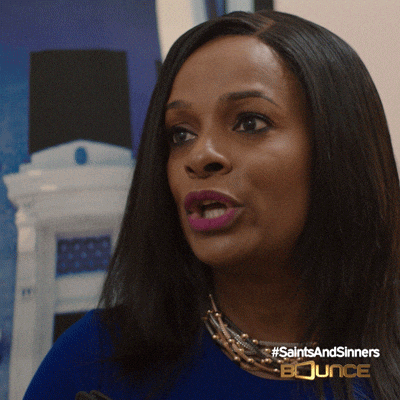 Surely, there must be a middle ground between deregulation and over-regulation.
At CosmoSafe, we think looking towards other industries like the food and beverage industry with their TIPs and ServeSafe certifications can provide answers. They've mastered this "middle ground" in education and licensing between deregulation and over-regulation with "professional certification." These certifications require an ongoing commitment to staying trained and educated to keep the credential. Currently, most (if not all) of the "certifications" in the beauty industry are actually misclassified "Certificates of Achievement."
Beauty education has traditionally been seen as being solely for service providers who work in salons and spas. However, with so many distinct sectors in the beauty industry, education can morph to meet the modern industries needs!
Minimal advancements have been made in the beauty education space outside of salon and spa centric training. However, there have been advancements in online training for artistic and technique based beauty education. Visual textbooks and apps that help cosmetology student pass state board exams have entered the market place too.
What happens when beauty services providers can't navigate the market after taking the salon and spa centric programs?
Looking towards the tech industry, when students graduate college unprepared for the workforce, companies like The Flatiron School, Skillshare, and General Assembly all provide unmet needs.
As the founder and CEO of CosmoSafe, I believe this "up-skilling" training model could work in beauty too. CosmoSafe created a comprehensive "Beauty-preneurship" Master Class Online to help beauty professionals explore modern income earning opportunities as gig-workers. The program also up-skills beauty professionals in areas like freelancing, business management, startup basics, and business math.
I enjoy hearing NYU Professor, Scott Galloway speak. He's already noted that beauty professionals are apart of a class of expert service providers that can't be replaced with technology anytime soon. Armed with this knowledge, I think it's time to invest more into the professionals that we love! They are responsible for some of our daily, weekly, and monthly egos boosts when they cater to our personal images.
I'm happy to see a new wave of beauty education programs meeting needs for different sectors of the industry today! The following new styles of education can really help beauty professionals and others.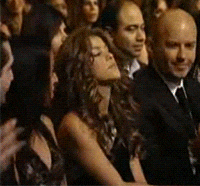 If services providers want to learn about social media marketing, "Beauty As A Business" is a great start on Instagram. Then if you're in film, tv, and commercial work and want to learn about marketing your portfolio, Crystal Wright Live Academies has an amazing online program and beauty book.
CosmoSafe's Beauty-preneurship program caters to different types of beauty professionals. It aims to help them understand their options for freelancing, building a modern beauty business, or launching a beauty startup!
Lastly, there's FITs Beauty Essentials Program which is designed for those in corporate America seeking to transition into beauty or for people in beauty services who simply want to learn about corporate beauty, manufacturing, and product development roles in beauty. Though this certificate can't help them find employment in beauty services, it can expand their minds.
I hope this information helps people understand how the future of work and training in the beauty industry is shifting and how we can help those struggling in such a lucrative market!
Angela Ivana is the Founder and CEO of a beauty education technology startup, CosmoSafe. CosmoSafe is using edtech to help beauty professionals learn more, so they can earn more as the future of work changes in beauty.